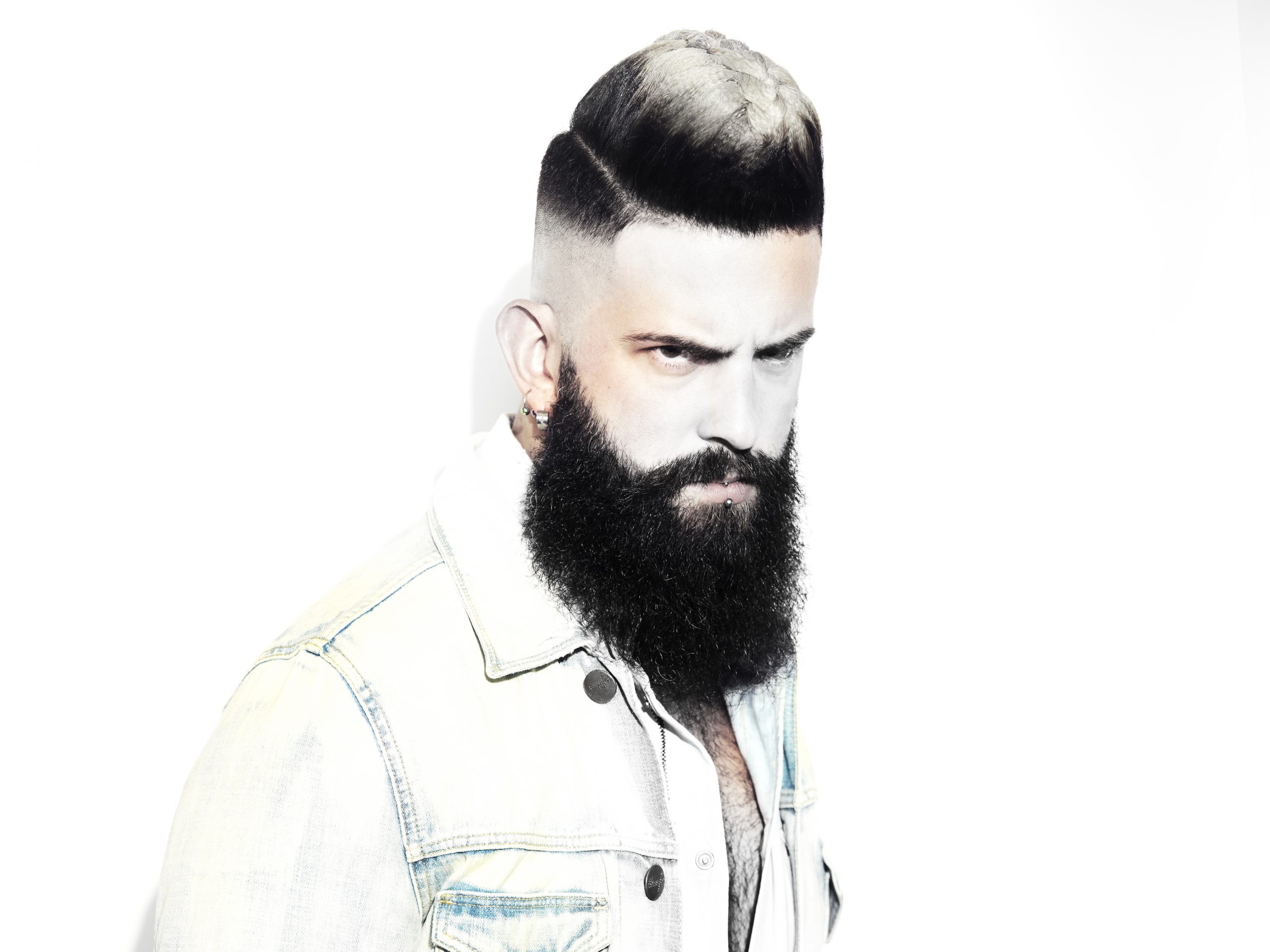 Traditionally, in male hairdressing, the customer has been rather reluctant to innovate and apply color, unlike female hairdressing, where women are much more daring.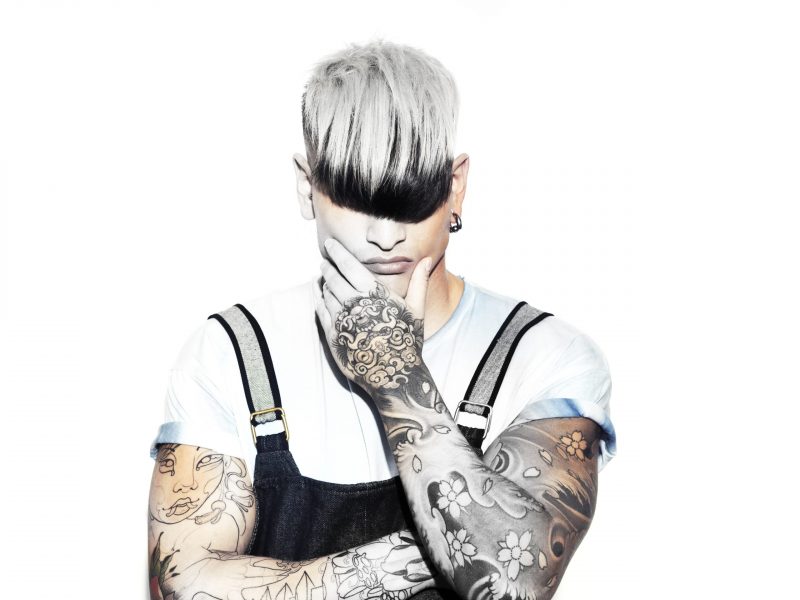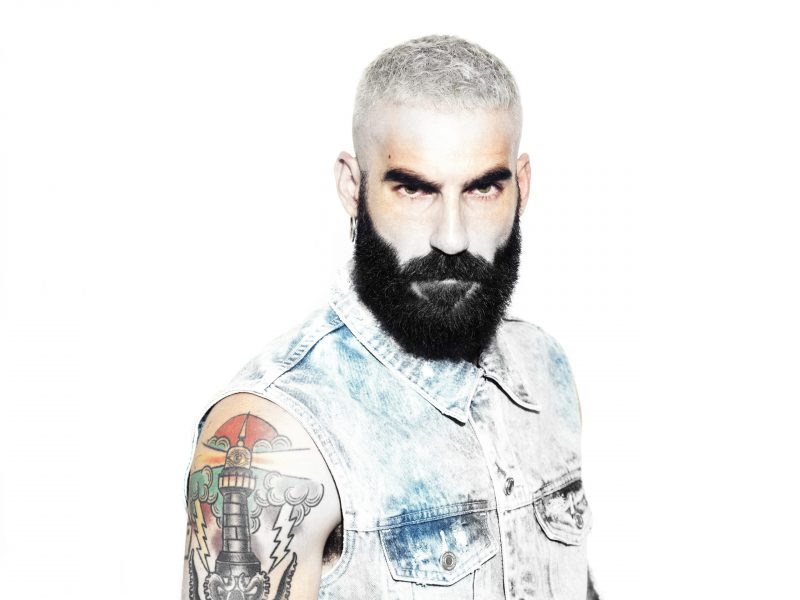 But this is a time when the man, after a few years of wearing a very vile aesthetic, with very male hairstyles and with the beard as the main protagonist of his image, is prepared to make a change, to update himself and to try new things and why not, to make fantasy colours.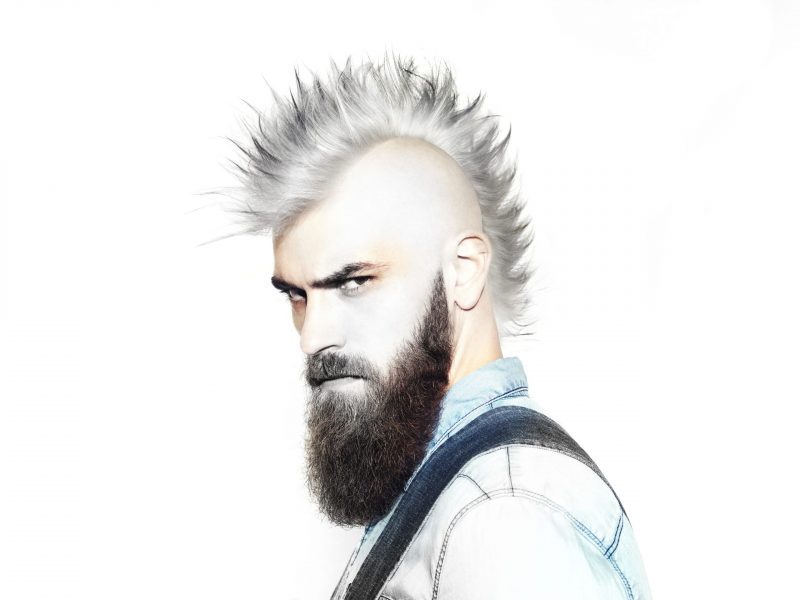 Our collection reflects this change, this innovative man who, without giving up his masculinity and a very powerful and very varonly image, dares to take the step towards creating fantasy colors, in this case grey and silver colours, which we have called grey stripes.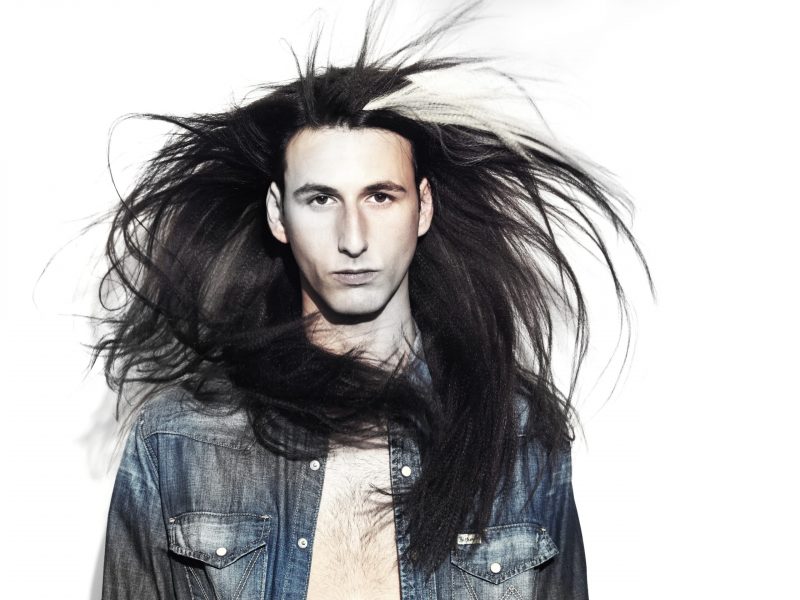 CREDITS
Hairdresser: Jordi Pérez – La Barberia de Gràcia 
Photographer: Sergi Jasanada 
Makeup: La Barberia de Gràcia 
Costumes: Fermín & Gilles